Bethany
Are you at all familiar with the world of the CW Series Supernatural and its canon?
Seasons 1-3
Character Information
Name (Surname the name of a gun is fun, but optional)
Adam Smith-Wesson
Date of birth:
August 1st, 1978
Age (Keep in mind our game is currently set in late 2005)
26
Sex:
Male
Hometown:
Lexington, MA
Religion:
Christian Baptist
Profession:
General Medical Officer, Lieutenant Commander.
Theme song (something from Dean's cassette tape collection)
The Beach Boys- In My Room.
Physical Description
Race / Ethnicity:
White
Weight:
180ish
Height:
6'2"
Hairstyle and color:
rich brown, worn short-to-medium
Eye color:
blue
Physical build:
lean, not overtly muscular
Identifying Markings:
HANDSOME
Portrayed by (since we structure our game like a TV show, what actor "plays" your character? Optional, but fun)
Jake Gyllenhaal
Image of character (optional)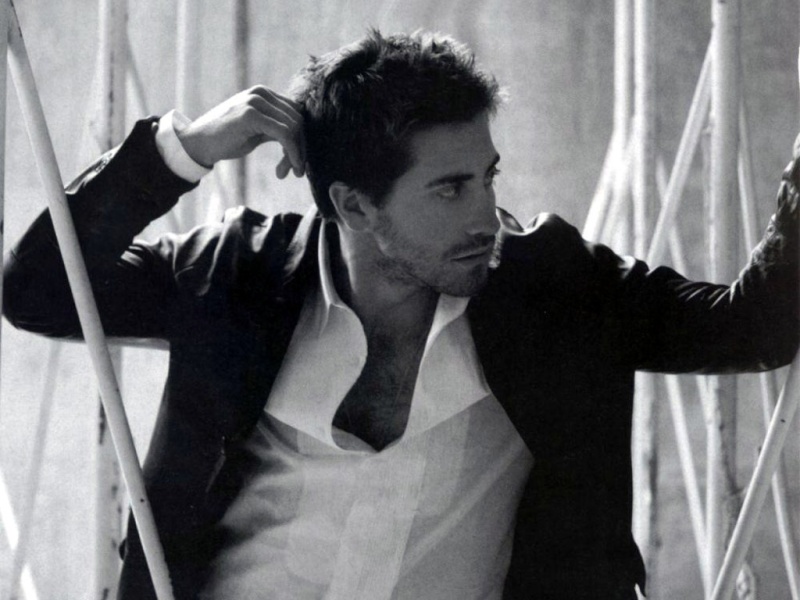 Medical History
Suffers from severe asthma, thus he carries around an inhaler at all times and uses it frequently. Perfect teeth. Never got chicken pox or had to have his wisdom teeth pulled. A few small scars from being in the military. He does have a wicked scar over his chest from his run-in with a demon, see below.
Education
Boston University: Medical School
MIT: NROTC
Languages (spoken, written)
English
Spanish
Greek
German
Japanese
Skill Strengths:
Medical skills are unmatched. He is faster and more dexterous than strong, and extremely handsome (for Adam, this is definitely a skill: how he does his hair, wears his clothes, and holds himself make handsomeness an artform.)
Skill Weaknesses:
Fighting (knows a little swordplay and fisticuffs), not really strong.
Personality Strengths:
Trustworthy, a natural caregiver, high moral standard for honesty and responsibility.
Personality Weaknesses:
By-the-book, pessimistic/depressive, spoiled, aloof, too-serious, doesn't understand kids.
Interests:
Current medical research, ships and sailing, health and fitness
What makes you happy?
boating, running, reading, lounging
What scares the crap out of you?
Hunters, the supernatural.
History / Background
Married Marisol Estevan, a college sweetheart who became a top executive for Google. They had a very loving relationship but did not see much of each other.
How and why you became a Hunter
Not a hunter.
Hunting specialties (anything you're particularly familiar with and good at killing)
Better at healing people that have had weird stuff happen to them.
Hunter contacts (anyone important you know?)
Missouri, his shrink after Marisol died.
Hunter assets (what's in the arsenal in the trunk of your car?)
Med kit, survival kit which includes a knife, matches, an poncho, a compass, food, that sort of thing. No guns, though he does carry salt with him.
Your character's "Patron" God from the Greco-Roman Pantheon.
Asclepius
Adam Smith-Wesson had a normal, happy, comfortable childhood growing up in Lexington, MA (AKA: Suburbia). The community in which he grew up consists of your standard tax-payers and good Republicans; all Christian conservatives who love high-school football and going deer hunting. His mother, Anne Wesson, worked for the CIA while his father, Aiden Smith, is a Naval Captain, and both parents were often absent from home life due to their careers. Adam and his two younger sisters, Amy and Alexandra, were raised by a tiny Puerto Rican nanny Juanita, who always told them the best bedtime stories. Adam loved using these stories to frighten his sisters with elaborate pranks until Juanita caught him at it,and not only informed his parents so that his father could give him the beating of his life, but also put the fear of God into him herself: she told him that these stories were the most serious of business and should not be joked with. All that seven-year-old Adam took away from this was to never be mean to girls.
In high school, playing shortstop during baseball season and wide receiver during football season, and winning first place at regional science fairs two years running, Adam showed his natural academic talents in science and decided he wanted to be a doctor. He didn't fight his father too much when he insisted he go into the Navy, and they compromised with a navy doctor career path. While attending undergraduate and medical school (Boston University) he was in the Navy reserves, which paid for school, and once he got out he had a career as General Medical Officer waiting for him, serving on the lead ship USS Enterprise. He currently holds the rank of Lieutenant Commander. Possibly because of his beloved nanny, Adam has always been particularly attracted to Hispanic girls, and married Marisol Estevan after dating her for five years. She studied Primary Education at the University of Maryland with his sister Amy. Adam's parents still live in his childhood home, and his mother is close to retirement. Alexandra is going to school at Stanford.
Adam has had many brushes with the Supernatural though he is only now beginning to come to grips with them. On a two-week vacation from service, Adam happened to meet with a group of proto-Hunters whom he unwittingly assisted in the destruction of a dangerous Shadow Man which was killing innocent people. In trying to deal with the idea that there could be supernatural beings in the universe Adam resigned his prestigious post on the USS Enterprise in exchange for a less time-consuming position on MIT's NROTC medical base. Adam's bachelor party also ended up as a werewolf hunt. The storm broke when a demon kidnapped Marisol and held her for ransom until Adam, enlisting the help of some hunters, stole an artifact from a bank for him. Running ragged under great emotional strain, Adam attempted a suicidal last-ditch effort to kill the demon, which gravely injured him and, naturally, only enraged the demon--enough that he murdered Marisol and promised Adam the same treatment. Waking from prophetically dark dreams to a scene of carnage, Adam suffered a breakdown from which he is still recovering, which is why he's sought out Missouri for help.
Adam plays by the rules, possessing an inordinately strong sense of faith and honor, and judges himself and others accordingly. This is, uniquely, a very intellectual and scientific breed of honor and faith which is more known than felt. Additionally, his generally analytical personality gives him a seemingly cold exterior. Others tend to find him stuck-up and aloof, though he is honest, trustworthy, and useful enough that most people can look past his difficult personality.


Last edited by beeayy on 30th December 2012, 22:54; edited 1 time in total