Character Information
Real Name:
Daniel Von Gruensee
Nickname:
Dan, Danny
Nationality:
British
Date of birth:
26th October 1956
Family/Spouse/Children:
Mr Jones (biological father) - heavy drinker and beat Dan all his life, Mrs Jones (biological mother) - heavy drinker, gambler and whore of the cheap shabby pubs.
December 1972:
John
Von Gruensee nee Hubris (adoptive father),
Lorelai
Von Gruensee (adoptive Mutti), Edward and Henry are his younger adoptive brothers. He had two serious boyfriends (yes that is right boyfriends, Dan is gay) Filipe the stable boy broke his heart and during Dan's Upper Sixth's year at WDA he was together with Caleb a young police man.
Spoiler:

During his time at university he will have a few boyfriends but nothing lasting forever. One day though he will meet the man of his life and together they will be very successful foster parents.
Relationship with the Geeks:
He is one of the first and longest students at Waterfall Downs Academy and is graduating May 1974 with Honours
Hometown:
Oxford, UK
Education/Occupation: 
Secondary School: 
1974 - Six A -Levels from Waterfall Downs Academy, English, English Literature, Library Science, Ethics, History and Philosophy.
Tertiary Education:
Spoiler:

1977: Bachelor of Arts with Honours in Education Studies and 1979/80 Postgraduate Certificate in Education (PGCE). He will be during his time as postgraduate be administration assistant at Anglia Ruskin University at the Education Studies department. For a year or two before he will do his PGCE he will work in the primary and secondary school in Chelmsford.
Occupation:
 [Spoiler]He will become a teacher at Waterfall Downs[/Spoilers]
Physical Description
Weight:
152lbs
Height:
5 ft 8 in (1.73m)
Hairstyle and colour:
never longer than an inch and a half (or Mutti will cut it off before he can complain), yet black curls (penis hair as Henry describes it)
Eye colour:
Hazel (Blue, green and grey)
Physical build:
athletic
Portrayed by:
Darren Criss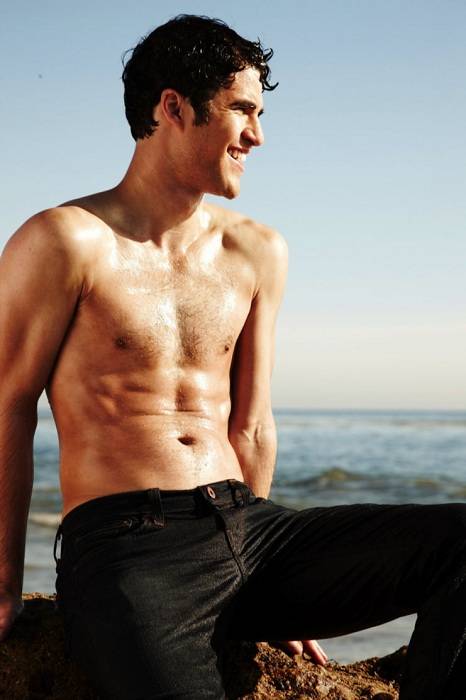 Languages (spoken and/or written):
English and German
Interests:
Books, boys, movies, his brothers and teaching.
Personality:
Dan had a horrible childhood, until July 1972 he was constantly beaten by his father. His parents especially his father always had a suspicion that his son was gay but not until this day did he have proof. For a very long time did his parents shape his personality he was a shy and very submissive boy but when he move on that July day to the Von Gruensee Stud Farm he learned that it was okay to be himself.
His two little brothers Edward and Henry adore him and especially Henry is glued to his brother's lips to learn everything he needs to know about the world.
Dan has a very close relationship with his Mutti Lorelai, he knows that he can talk with her about everything and he loves her with all his heart. The only woman he will ever love like this.
Dan and his dad John have a good relationship, John is more reserved but Dan knows if he needs him he can count on his dad. John would let nothing hurt his son.
He is now after two years being a Von Gruensee a very open and outgoing young man who loves to surround himself with younger pupils and enjoys helping them. It is his dream to be a teacher just like Missis Jo and
Professor
Liam are, teacher that not just teach their subject but that teach life and really care for every pupils they ever meet.
Dan is friendly and always there for his friends.   
History/Background: 
Dan has two birthdays one when he clawed out of his dirty biological mother, but his father wasn't better. Mr Jones always hated his son and he never was too worried about the consequences of the beatings. 
When Dan was about 12 he noticed that he was not like other boys, he didn't think of girls, he didn't look at them in that way, he didn't feel like this, but when there was a handsome boy that was a different story. He hid it from everyone even when he was just fourteen when Lady Josephine and her husband Liam O'Doherty telling him that his school results were good enough that he qualifies to attended their school, a school for gifted children. And he didn't have to worry about any cost. It was a dream come true but in his first year he had troubles at school, he was hiding who he truly was and his school work suffered but Missis Jo trusted that they had made the right decision to give him that scholarship and then Jo suggested him to talk to Mr Ricky Butcher, and that changed everything. Suddenly Jo and Ricky got him out of his house after a very bad beating and moved him to the Von Gruensee stud farm. And it was the best day of his live. Everyone including uncles and Opa William accepted him just like he is including his sexual orientation. No actually no one cared about his sexual orientation. He was finally free to be himself.