Name: The Bachelor
DOB:Age: 32Species: Gallifreyan
Sex: MaleWeight: Height: 6' 2"Hair: sandy blondeEyes: grey-blue
Build: perfect man-build—not overly beefy but not skinny; lean and good-looking. He looks like the quintessential frat-boy who never grew up.
Hometown/planet: Gallifrey
Profession: Time SleazePlayed By:
the BBC can't afford big-name American actors, so the Bach is played by a South African who strikingly resembles Bradley Cooper.

Personality:
The Bachelor is fun-loving; he almost always has a smile on his face. He got the same genes as the Doctor in some respects, and is very curious, idealistic and a hopeless romantic. However, like Mycroft compared to Sherlock, the Bach lacks the ambition that the Doctor uses to stop universe catastrophes. This is compounded by a dash of cowardice and more than a dash of commitment-phobia. The Bachelor often causes more problems than he fixes. However, he has a good heart (two, in fact) and is tolerant, unassuming, and tries to help and befriend everyone he meets. He has a hard time with inhibition, and his life goal is to try every drink in the galaxy. He is capable of bravery because of his empathetic, compassionate nature, but he does have the instinct to save himself before others. He is reckless but he can't lie, and he would never hold onto a grudge.
He is a big fan of the female sex and would like to get to know them all—although this is somewhat frowned upon throughout the universe. The Bach is not monogamous, even serially—he likes people too much! However, he's no liar, and any new girlfriends are introduced to other girlfriends with "Meet the other girls! I bet you guys will get along great!". Fembots and girl-mechanics are particular favorites of his, probably because of the Gallifreyan's natural affinity/respect for technology.
He loves drinking. He has a particular love for Western European 20th century ales, but he really loves all drinks, including 31st century Sontaran wine and 17th century Spanish cocoa. He is usually seen carrying some sort of drink, or in the process of getting a drink, or throwing away an empty container which until recently held a drink.

He also enjoys bathtub gin.
Skills:
The Bachelor is extremely good-looking, personable and has a genuine interest in people—this alone has got him out of many a sticky situation.
Although he tries to fix bad situations and stop evil, he is generally useless. His well-built body is the result of vanity only, and he does not really know how to throw a punch, work a gun (water or otherwise) or wield a club (the latter being a skill that is known by every species in the universe with opposable thumbs and above 500 cc brain volume. This is a textbook example of Gallifreyan idiot savantism).
He is somewhat klutzy but he is athletic. Brief flashes of brilliance allow him to take advantage of opportunities, but he's not smart or wise. Luck is usually on his side, which is why he has only died four times.
A somewhat useful skill that he learned in the fraternity was how to tell where he is in the universe by the local food and drink (mostly drink). Give him a drink of whatever is around and he will be able to pinpoint his location/time period to within a hundred yards/five years (sometimes even a hundred feet/six months).
He does not know how to work much technology, though he does find it fascinating. Conversely, technology seems to know how to work the Bachelor, and so he can sometimes manage by sheer luck to get things done to pieces of equipment that he has never seen before in his life.
History:
three decades before the time war, the Doctor's parents had the Bachelor. He went to Gallifrey University long enough to get involved with the fraternity Mega Mega Boo Yeah, but failed out only two years later. Since then he has been touring the universe in a TARDIS that he stole before it could be incinerated. In his travels he met up with the Doctor and they've had some good times together as "Time Bros". The Bachelor organized the Doctor's stag party, for which the Doctor is eternally grateful.
Later he met Jack Harkness, and at first they were friends despite Jack Harkness's unstable morality and obsession with work. However, while they were hanging out together, he found out Jack Harkness's Big Dark Secret. This caused Jack to attack him, and the ensuing fight damaged the Bachelor's TARDIS. Jack still has a vendetta against him, and wants to get rid of him before he tells anyone about his Secret. The Bachelor has not told anyone about the Secret, and still hopes that their "minunderstanding" can be cleared up.
The Bach's TARDIS is quite broken, however he does not see it that way. It travels through time only seldomly, and when it does there is very little control the passengers have over where it will go. The Bach never found out how to work it, but sometimes it has pity on him and takes him someplace. On the outside, his TARDIS looks like an
avocado green refrigerator
—when the TARDIS is not working, it *is* a working refrigerator, full of drinks local to the area it is parked. When it is working, the inside looks like
NYC's Temple Bar from the early 21st century.
. Draft handles and taps which supply drinks from across the universe also control the TARDIS.
At the age of 32, the Bachelor holds the record for being the youngest 4th regeneration time lord.
Past Regenerations:

Age of Death: Age 23
Cause of Death: Sleeping with the Venusian Queen. . . twice.
Age of Death: 25
Cause of Death: ten poisonous cocktails from Excelsior.

Age of Death: 29
Cause of Death: Lost a bet. Nuff said.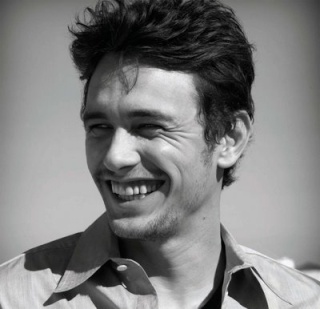 Age of Death: 32
Cause of Death: The fight with Jack Harkness and the crash-landing of his TARDIS.


Last edited by beeayy on 1st August 2012, 23:19; edited 6 times in total